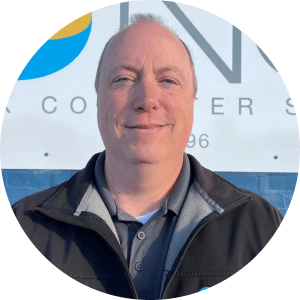 Aaron founded Network Computer Solutions in 1996. He has a Bachelors of Business Administration and Management Information Systems from Kansas State University. His favorite part about coming to work is "the clients and the NCS Team."
Chad has been a part of our Team since the Summer of 2001. He has a Bachelor of Science degree in Management Information Systems (MIS) from Kansas State University. Chad takes pride in mentoring and growing both NCS employees and Partners. Aside from VP, Chad is also our Sales Manager. He is happily married with a beautiful daughter and two dogs. "Our daughter keeps us busy most days with all her activities." When he has free time, he enjoys woodworking, hunting, outdoor sports, watching football, and hanging out with his friends.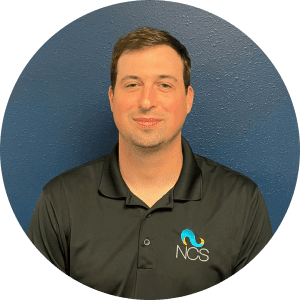 Started at NCS in 2011. Hold a MIS (Management Information Systems) degree from Kansas State University. I enjoy building relationships with NCS employees and clients. Its incredibly enjoyable to collaborate with our team and clients on complex issues. I have always enjoyed fixing things, since I was young, I get excited about making something work that doesn't or improving how something works to make it better. Married to my amazing wife Amber and we recently became parents to our first son Brooks in Feb 2023. Outside of work I enjoy being away from technology to enjoy Kansas State football, gardening and hunting wild game. My journey with NCS has been very fufilling. I started with NCS when we had 6 employees on staff, to get to be a part of the growth and maturity of this organization has been very rewarding.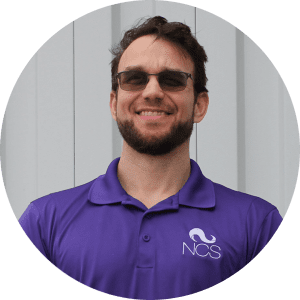 Nate is a longtime employee of Network Computer Solutions, he has been with the Team since 2006. He has a Bachelor of Science degree from Kansas State University in Computer Science.  Originally hired as a delivery driver, fifteen or so years ago, his favorite part about his job now is "the people." Nate is a fitness enthusiast and has been competing in Body Building for several years.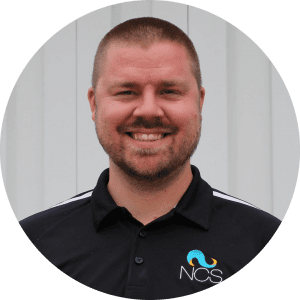 Craig joined Network Computer Solutions in 2017 as a Technical Sales Associate. Prior to NCS, he was the Office Admin at Little Apple Veterinary Hospital where he assisted in the implementation of digital x-rays and their transition to digital medical records. Craig is a graduate of Kansas State University where he earned a Bachelor Degree in Animal Science and Agriculture. He is also a graduate of DeVry University, where he earned his Masters Degree in Information System Management. Craig currently lives in St. George with his wife Stephany and his 3 wonderful girls Abri, Bryli and Madix. When he's not keeping busy with his girls, you can find him playing video games, throwing darts, or fishing.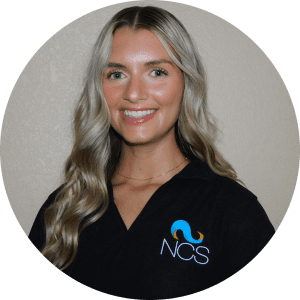 Hope started at NCS in November of 2022 working at the front desk as the Administrative Assistant. In June of 2023 Hope moved over to our Sales Department as an Account Manager. Her favorite part about working for NCS is all the new oppurtunities to improve my knowledge and skills! During my free time she enjoys being by the pool or lake (in the summer of course), spending time with her family and friends, and attending K-State games!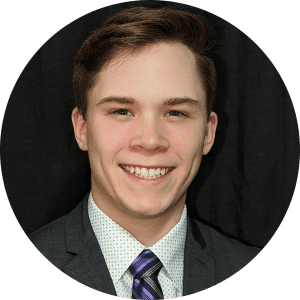 Marcus joined NCS in January of 2023 after graduating from Emporia State University his Bachelor's of Science in Business degree. Marcus is from the Emporia area and is our full-time sales team member serving the Emporia and surrounding areas. His favorite part about being a part of NCS is the relationships he has been able to build up with his clients and his coworkers. Outside of work Marcus loves golfing, softball, basketball as well as playing video games with his friends.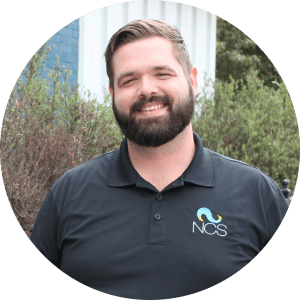 Tier 4 Service Technician
John has been with NCS since the Fall of 2019 and holds several roles here. John is a Tier 4 Technician, Backup Administrator, and a part-time Service Coordinator. His favorite parts about working at Network Computer Solutions are "being able to provide relief to our clients" and "guiding and mentoring our newer technicians." Outside of work, John enjoys card games, specifically Magic the Gathering. He is also a Detroit Lions fan and claims "I'm pretty funny sometimes.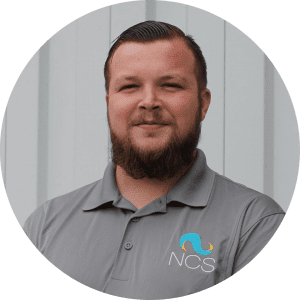 Tier 4 Service Technician
Dakota has been with NCS since the Spring of 2019. He is a Network Security Administrator through SonicWall, a Fortinet NSC 1-3 Associate and Comp TIA Security+ certified. His favorite part about his job is that "each day is unique" and he never has to do the same thing every day. Dakota loves being outdoors; hunting, camping and fishing. In his free time he enjoys spending time at his wife's family farm and with his pets; a Husky named Winnie, a Lab-mix named Cali and their cat Toothless.
Tier 3 Service Technician
Luci  joined us in the Summer of 2021. She graduated from Kansas State University with a Management Information Systems (MIS) Degree. Her favorite part so far is "how many different skills and traits I've learned and will continue to learn" and is grateful for everyone's willingness to help out when she's stuck on something. Luci loves live music and is an avid festival goer. She likes to play Ultimate Frisbee and is "obsessed with Mexican food."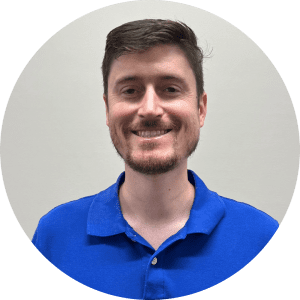 Tier 2 Service Technician
Tristan started at NCS in 2022, He is the fastest yet to graduate from our training program. Tristan earned his associate degree from Manhattan Area Technical College. His strengths are his dedication to excellent customer service and creative problem solving.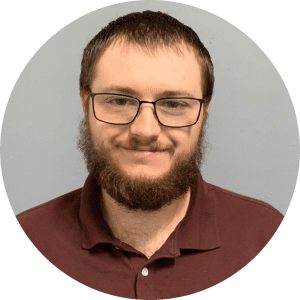 Tier 2 Service Technician
Paul joined NCS in the Summer of 2021. He earned his Technical Degree from Washburn Tech. Paul's favorite part about working at Network Computer Solutions is always learning something new. In his free time, he "spends a lot of time volunteering."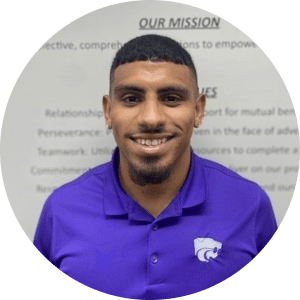 Tier 2 Service Technician
My name is Angel Negron, I was born in Puerto Rico and moved to Kansas at a young age. I am bilingual and fluent in both Spanish and English. I graduated from MATC in May of 2023 with my associate degree in Information and Network Technology. Some of my hobbies include going to the gym, traveling and spending time at the lake with my family and friends. What I enjoy most about the job is getting to work on different types of equipment on a daily basis. I also enjoy being able to expand my knowledge in the IT field and being able to help others!
Tier 2 Service Technician
Jona joined NCS in July 2023. Associates of Applied Science in Information and Network Technology (INT), went to Manhattan Tech. He sees NCS as an opportunity for self growth and knowledge. Interests: Punk, Alternative, and Rock Music, drumming, graffiti art, video games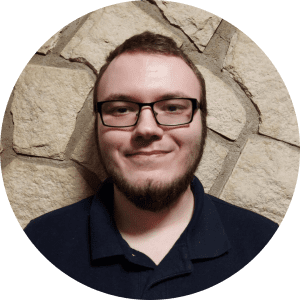 Tier 2 Service Technician
Got an associate's degree in Network Technology from Flint Hills Technical College. NCS is my first step into the world of working in IT. The NCS team is great to work with and encouraging to help get the job done. In my free time I play video games and hang out with friends.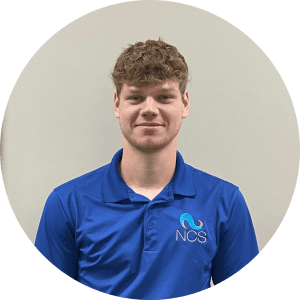 Trenton joined NCS in March of 2023. He is currently attending Kansas State University in route to get a bachelor's in management information systems (MIS). Trenton's favorite part about NCS is how they push you to learn and understand problems and how to fix them. In his spare time, he enjoys playing tournament paintball and hanging out at the lake.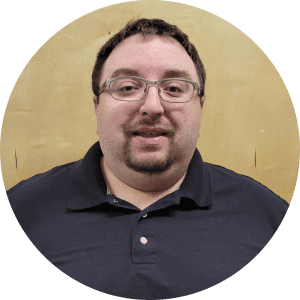 Ryan joined us in the Summer of 2022. He comes skilled with a Bachelors degree in Technology Management and an Associates degree in Computer Science from KSU-Salina. Ryan's favorite part about working at NCS is taking customer's feedback to help solve problems that were previously stressing them out. Ryan grew up on a farm in Southwest Kansas. "The isolation of farm life led to my interest in technology, it was my way to see a wider world." Besides his interest in technology, he also has a love of history and motorcycle riding.
Started in November 2022. 10 years spent dispatching, 5 with my own company and 5 moving milk, currently working on an accounting degree. I have 6 kids ranging from 19 years old to 10 year old twins, 2 German shepherds and very little free time. Managing chaos is what I do best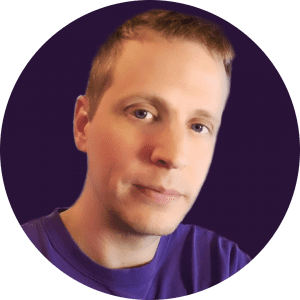 Nick has a Bachelor of Science degree in Computer Science from Kansas State University College of Engineering and a Bachelor of Science degree in Sociology from Kansas State University College of Arts and Sciences. Nick is certified by Microsoft as a Power Platform Solution Architect Expert.
Alex joined NCS in June of 2023. He has no formal degree, but is independently learning digital marketing, SEO, and web design for his position at NCS. He's the one who made NCS's new website and wrote what you're reading right now! His interests are diverse but loves mushroom and plant Biology and can cook the best shroom you've ever had. 
Tammie has been our Human Resources Manager since 2019. She earned her B.A. in Psychology from the University of Maryland while she was living in Europe. Outside of work, Tammie is active in animal rescue across the Midwest.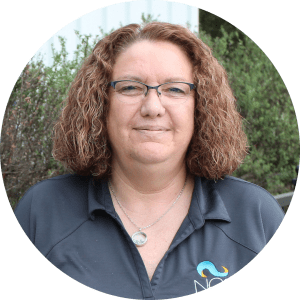 Admin. Support Specialist
Pam is an Administrative Support Specialist and began her career at NCS running the front desk in St. George in 2019. Her favorite part about her job is "doing a little bit of everything" and she likes that "every day is different but also the same." Pam went to Lincoln School of Commerce where she received a minor in accounting. She enjoys spending time with her family when she's not at work and Pam also "loves to cruise."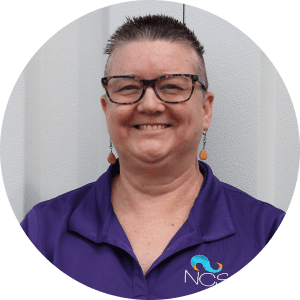 Sharon works in Accounts Payable & Receivable at NCS. She has also been a part of our Office Team since 2019. Her favorite part about her job is "Staying on the boss's tail to pay bills." Sharon has a Bachelor of Science degree in Geography from Kansas State University. In her free time, she enjoys reading "voraciously – but only fiction."